Motorized Blinds for Easy Operation of Maple Valley Windows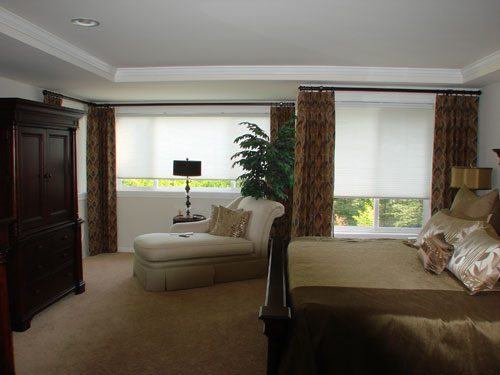 Get inspired by the functioning of motorized shades! Electric blinds allow instant sunshine or darkness with just a touch of a button for your homes in Maple Valley, WA. Window-ology allows you to take advantage of the technological developments for homes in your area with our motorized blinds for Maple Valley homes and businesses. We strive to to provide high quality and dependable motorized blinds for your Maple Valley homes and business spaces.
We have recognized your need to be in touch with the latest technological advancements for homes, and therefore, we present our affordable motorized blinds for properties in Maple Valley. Electric blinds save you from the hassle of reaching the windows to open or shut the blinds. Our motorized shades are:
Installed quickly
Energy savers
Remote controlled
Motorized Shades with Remote Control Operation for Maple Valley Windows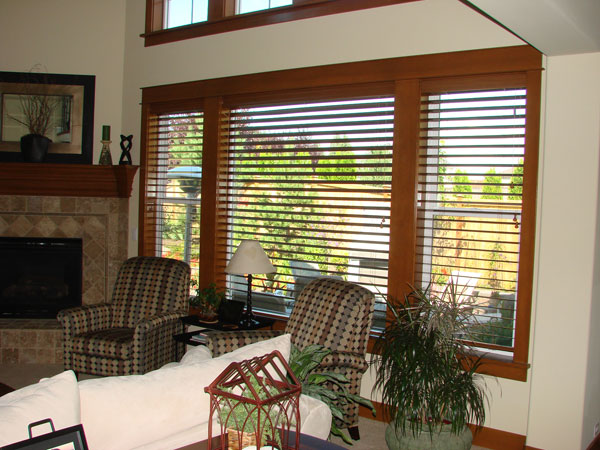 Electrically operated motorized shades for your Maple Valley properties allows control of the blinds with remotes. With just a single press of button you can adjust the amount of sun entering your room through motorized blinds. Electric blinds provided by us give you as much or as little sun as you want or need. We help you find the most suitable motorized shades for your property in Maple Valley which go well with the current interior décor.
Electric blinds are not just a means of easing your routines, but are also counted as a luxury in your home. With us, getting quality motorized blinds is absolutely essential for you. We provide motorized shades for your property in Maple Valley exactly as per specifications put forth by you. We offer:
Quality services
Dependable products
Wide variety to choose from
Hunter Douglas Electric Blinds • Design Choices for the Maple Valley Homeowner
We offer an array of choices when you are looking for the perfect electric blinds for properties in Maple Valley. You can easily find motorized blinds that conform to your descriptions and requirements very well. We assist you in finding motorized shades that compliment the existing decoration of your property interiors. Electric blinds for your property in Maple Valley are not only convenient to operate, but also are very safe to use.
We recommend using electric blinds for your Maple Valley properties as these are:
Completely remote run
Free of cords
Easy to operate
Use of motorized shades is also convenient for kids, so you can have absolute peace of mind with electric shades installed in your property.
Get all the information on motorized blinds in Maple Valley. Call Window-ology at 253-236-9600.