Vertiglide Auburn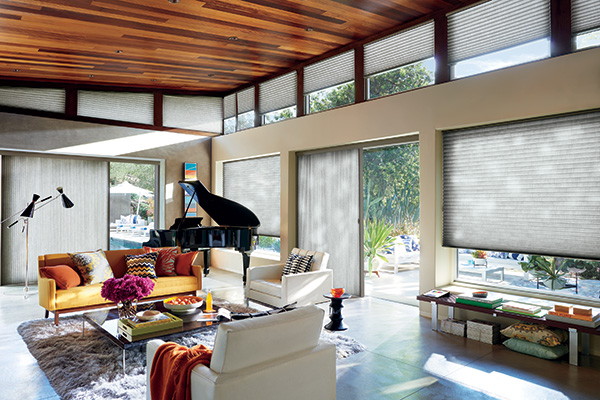 Window-ology has been serving the Auburn, WA region since 1993. One unique item that we offer Auburn is the vertiglide. The vertiglide is a honeycomb shade that is rotated 90 degrees and made to install on a sliding door. When a vertiglide is used in combination with the honeycomb shades, the result is a consistent well planned design space.
Our selection of vertiglide is a functional solution to any home near Auburn. The classic clean lines of the vertiglide compliment any decor style. With the vertiglide, you can use one shade to cover the entire expanse of a sliding door or cover the door with a split stack vertiglide shade. You definitely have choices with a vertiglide at our Auburn location.
The vertiglide is an ideal choice for many throughout Auburn. Some of the great benefits of a vertiglide include:
Vertiglide is child-safe
Vertiglide has a cordless system
Vertglide PowerView automation option
Vertiglide is great for large doors
Call Window-ology to learn more about the selection of vertiglide we have near Auburn.
(253) 236-9600
Vertiglide Blinds Auburn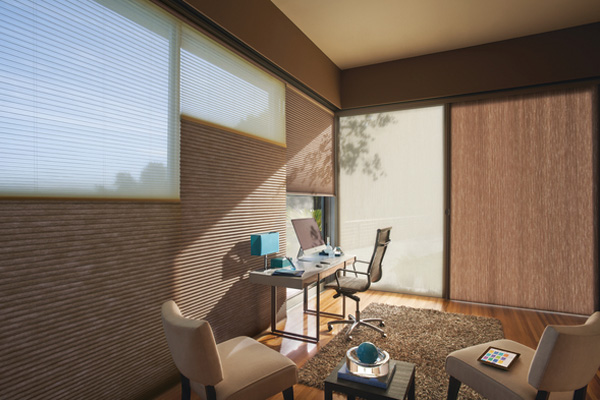 We have two operating systems for our selection of vertiglide blinds near Auburn. One operating system of vertiglide blinds is a vertical pleat and the other option for vertiglide blinds has a vertical fold system. Both of these styles of vertiglide blinds are ideal for sliding glass doors, side-to-side openings or as room dividers in or around Auburn.
Our vertiglide blinds we have for our Auburn customers are a streamlined selection of fabrics colors and operating systems. Our experienced and knowledgeable consultants can answer any questions you have about what vertiglide blinds operating system would be best for you.
Some of the selection of vertiglide blinds we have for our Auburn customers are:
Vignette Transversed vertiglide blinds
Duette vertiglide blinds
Duette Architella vertiglide blinds
Applause honeycomb shades
To view or learn more about our selection of vertiglide blinds for Auburn, call Window-ology today.
(253) 236-9600
Vertiglide Shades Auburn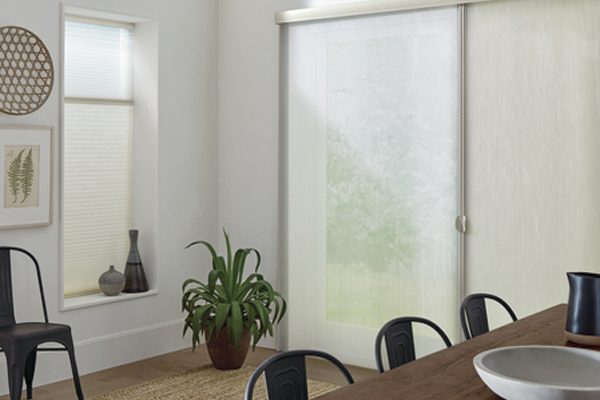 Vertiglide shades are a standard in energy efficiency for homes near Auburn. By having vertiglide shades in your residence, you can diminish the intensity coming from the outside with these sound absorbing window treatments. This is one feature of vertiglide shades we can help you choose when you come to us in Auburn.
By having vertiglide shades in your home near Auburn, you can help prevent your furniture, flooring and home decor with the UV protection it provides from the sun's rays.
Some reasons why you should consider our vertiglide shades we have at our Auburn shop are:
Vertiglide shades aesthetically appealing
Vertiglide shades give privacy
Vertiglide shades reduce outside noise
Vertiglide shades offer UV protection
To learn more about vertiglide shades, give Window-ology a call or visit our Auburn shop.
(253) 236-9600