Banded Shades Auburn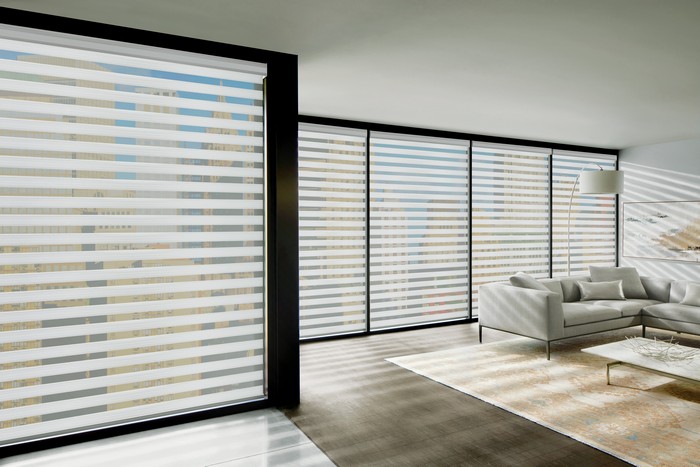 Banded shades are also known as dual or zebra shades. Window-ology has been serving the Auburn, WA region for many decades with beautiful selections of window treatments. One of the wonderful window treatment options that we offer Auburn is banded shades. Banded shades are made with alternating sheer and light-blocking bands.
Key features and details of our banded shades we offer the Auburn region include:
Banded shades give modern look
Banded shades give viewing options
Banded shades have customizable designs
Banded shades are remote controlled
Call Window-ology in Auburn today to learn more about our banded shades we have.
(253) 236-9600
Dual Shades Auburn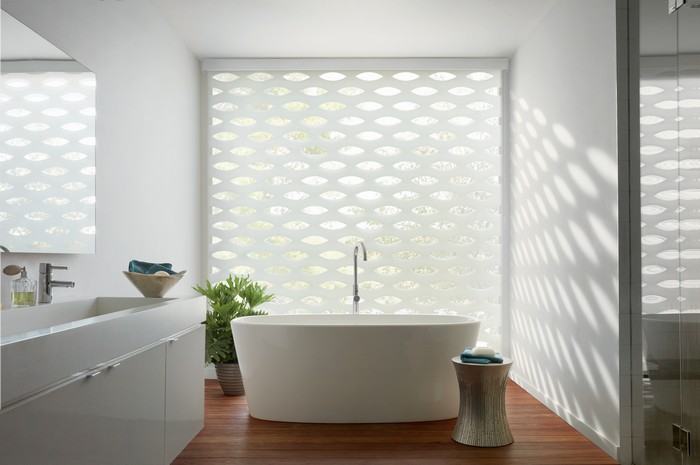 One wonderful thing about the dual shades we have in Auburn is the fact that you can choose what you want for your dual shades. From the installation position of dual shop to the control options, you certainly are given choices at our Auburn showroom. We have beautiful neutral fabrics to rich dark colors for your dual shades near Auburn.
We have motorized options for our Auburn dual shades that allow you to control light and privacy using a remote control. You also have the option to use a specially-deigned app to program a schedule for your dual shades to open and close. Our trained consultants for dual shades would love to assist you in Auburn and answer any questions you may have about this.
One wonderful option you have at our Auburn location for dual shades is the option to customize them. Some of the customization options we offer Auburn for dual shades includes:
Color of dual shades
Mounting and sizing of dual shades
Control system for dual shades
Option of shades per headrail
To learn more about our customization for dual shades near Auburn, call Window-ology now!
(253) 236-9600
Dual Shade Window Auburn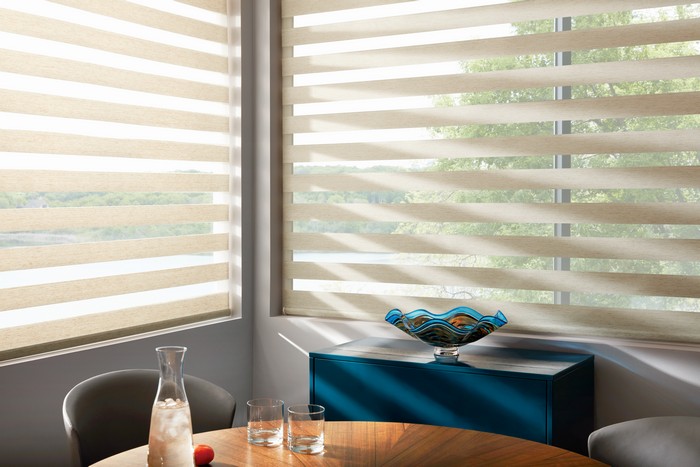 Are you near Auburn and are looking for a beautiful and modern dual shade window treatment? Look no further than with us in Auburn as we have a beautiful selection of dual shade window options that can give you the modern look you want in your home. We have dual shade window selections for Auburn that alternate bands of sheer and solid fabrics. With a dual shade window treatment, you have the option to choose open, closed or somewhere in-between for a striking view from your home near Auburn.
Some of the types of a dual shade window treatments we have at our Auburn shop include:
Standard dual shade window
Cordless dual shade window
Motorized dual shade window
Left control dual shade window
Right control dual shade window
Call Auburn Window-ology today to get assistance with our dual shade window options.
(253) 236-9600