Luminette Auburn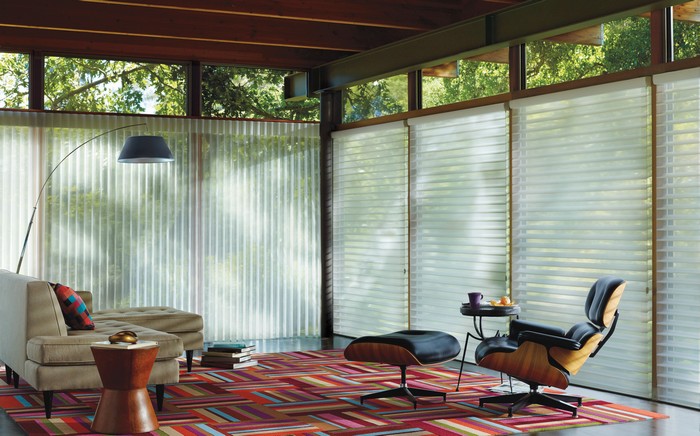 Do you live near or around Auburn, WA and need light when you want it and privacy when you need it? Window-ology in Auburn, has the perfect window treatment for your windows called the Luminette. Luminette privacy sheers combine a sheer fabric with vertical vanes attached to the back of the Luminette. The vanes on the Luminette give you light control and privacy as they rotate up to 180 degrees. If you have sliding glass doors or a large window that needs a vertical window treatment near Auburn, you need a Luminette.
One detail we absolutely love about the Luminette at our Auburn shop is that all Luminette fabrics can be cut in yardage. This means that if you have some pillows or duvets in your home near Auburn that you want to coordinate with your Luminette, you can!
Our Auburn customers should know some of the key features of the Luminette are:
Luminette hardware is concealed
Luminette comes in many fabrics
Luminette comes in many textures
Luminette gives beautiful light control
Call Window-ology now to learn more about the Luminette selection we have for Auburn.
(253) 236-9600
Luminette Blinds Auburn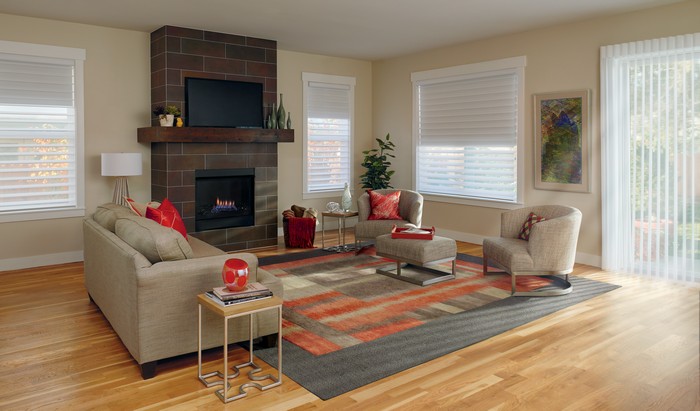 When your Luminette blinds are closed, the hardware system is concealed by the fabric of the Luminette blinds for a beautiful polished look. Our Auburn customers will love how the operation system of the Luminette blinds makes it easy and reliable. The Luminette blinds that we have near Auburn come in a large variety of textures, colors and fabrics. We love that you have options in the Auburn region when it comes to window treatments, especially Luminette blinds.
Think of Luminette blinds as the beauty of sheer fabrics with the privacy of soft drapery for your home near Auburn. Our Luminette blinds are made from 100% polyester for durability and easy care.
The Luminette blinds we have for Auburn are the perfect window treatment for:
Patio door window treatment
Sliding-glass door window treatment
French doors window treatment
Sidelights window treatment
To find out if Luminette blinds will work for your window or glass door near Auburn, call Window-ology now.
(253) 236-9600
Luminette Vertical Blinds Auburn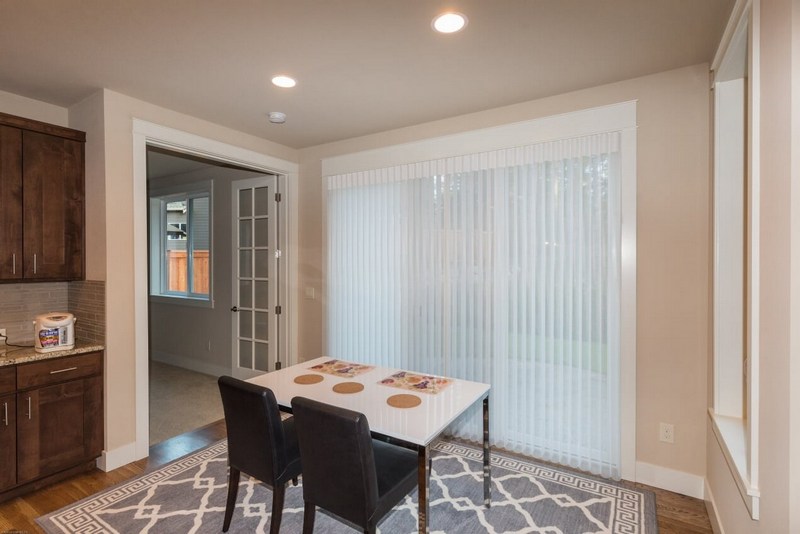 Luminette vertical blinds are best suited for large doors like patio and sliding-glass doors. This is because Luminette vertical blinds transverse horizontally. We also have a wonderful option for room-darkening vanes that block 99% of outdoor light for Luminette vertical blinds called the Evening Star.
You have options at our Auburn shop for the way you want to open and close your Luminette vertical blinds. We have the safety-minded wand and cord combination and even an option to use a remote for your Luminette vertical blinds near Auburn.
Some of the beautiful fabric selections we have for our Auburn customers to select for their Luminette vertical blinds includes:
Angelica Luminette vertical blinds
Stria Luminette vertical blinds
Linea Luminette vertical blinds
Sheer Linen Luminette vertical blinds
Call Window-ology now to learn about the details of our Luminette vertical blinds for the Auburn region.
(253) 236-9600