Draperies Auburn
Window-ology has a beautiful selection of draperies and even custom draperies for the region of Auburn, WA. Draperies can be functional and closed for privacy in your home near Auburn, help darken a room or just be beautiful to look at. We can make your dream decor come to fruition with our draperies at our Auburn shop.
We love using draperies for window treatments throughout Auburn because you get to display your individuality. Draperies can add height to a room or make a window appear as if it is wider.
Some of the styles of draperies we have for your home near Auburn are:
Wave fold draperies
Casual style draperies
Pleated style draperies
Custom draperies
Call Window-ology today to learn more about our beautiful draperies that we offer Auburn.
(253) 236-9600
Custom Draperies Auburn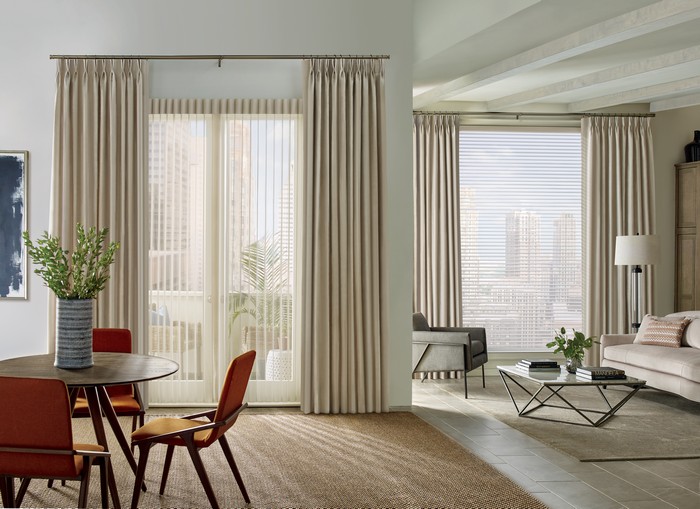 We are proud to offer the Auburn region with custom draperies! The difference between quality custom draperies and off the shelf products are like night and day. Whether your living space near Auburn has very tall windows, your space needs a bit of noise cancellation, or you're drawn to showcase your own style, custom draperies may be your solution. We have a wide variety of fabric to choose from and receive new shipments of the latest styles and colors regularly from our manufacturers. From decorative panels to fully functional custom draperies, few design elements in your room can transform the feel of your space as much as a drapery.
Come and take a look at our fabric selection in Auburn for custom draperies, it is pretty impressive. We're sure to find several options that will suit your style and budget for custom draperies.
Some of the customization options you have for your custom draperies in Auburn are:
Color of custom draperies
Pattern of custom draperies
Heading for custom draperies
Accessories for custom draperies
To begin your custom draperies selection, call Window-ology today or visit our shop in Auburn.
(253) 236-9600
Drapery Auburn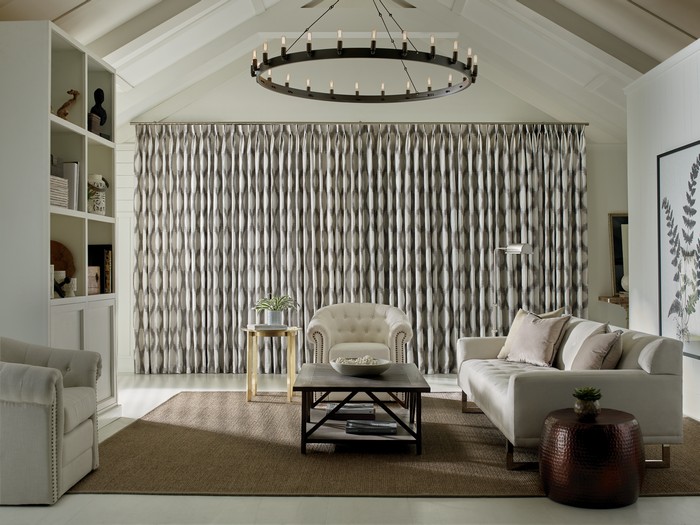 For a more formal window covering treatment for your home near Auburn, consider the beauty of drapery. Drapery looks stunning whether it be an Auburn home, restaurant or hotel. We have beautiful drapery for Auburn that drapes on the floor and gives any room you use them in an elegant touch. Our drapery can come with a backing that gives them structure and looks beautiful in a formal setting.
Various styles of drapery we offer Auburn include:
Inverted pleat drapery
Grommet drapery
Pinch pleat drapery
Tailored pleat drapery
Ripple fold drapery
Window-ology has the drapery you want and need for your residence near Auburn, call us today.
(253) 236-9600